Are you looking for a gaming platforms? If you are a hardcore gamer and you decide it's time to upgrade to a new computer, you better do your research because you don't want to get crushed by your opponents with superior equipment.
A gamer's computer is like a carpenters tools, having the best will only make them better at what they do.
We took a look at 2015's gaming platforms and we want to show you what we think…
Alienware 17 (2015)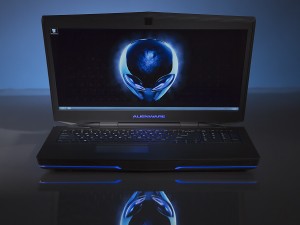 Although we still HATE the name of this machine, there's no denying it is one of the great. With an upgraded Nvidia GeForce GTX 980M GPU, and a customizable HD display you get a punishing gaming system.
To read a full review you can go here.
Yes, you can end up spending $2,500 on this computer. We think it's plenty worth it to spend that kind of money when you are going to be pummeling your foes.
If you are just looking for a good laptop for social media, watching Netflix, and writing emails, we suggest you take a look a different Dell product: Dell XPS 13 (2015)